The RailYards

an urban waterfront

community
A community of
well designed homes

, friendly people and a convenient

waterfront

location
Come
be a part of

The RailYards. It's where

you want

to be
Live + Work + Play at The RailYards
The way of life at the RailYards is healthy – walk, boat or cycle to downtown in just a few minutes – walk to any number of parks. Then shopping – just across the street. Everything you need is no more than just a short "walk away".
We have proven to create a unique style of living that suits all families and singles. To live on the waterfront provides the opportunity for a healthy active lifestyle along the paths, piers and walkways that we have built.
A Waterfront Community
Bright and contemporary award winning buildings with lovely enduring streetscapes. Just think of your community when it is all finished. We think it's worth being part of something so special.
Our buildings create a diverse opportunity for all to live in from simple studios, apartments and lofts to larger family townhomes and simple two storey easy care townhomes.
The diversity of buildings provides the opportunity for all walks of life to enjoy a home at the RailYards, not just a chosen few.
Where you live is one of the most important decisions in your busy life. The Galloping Goose Trail system which is at your door runs 110 kilometres in total from Swartz Bay to Sooke and beyond. Just a small walk or bike along this trail can provide a "healthy" contribution to your life, unique to the RailYards. We encourage healthy living and a healthy heart.
A Message from the Developer
My vision for this great Inner City Development was to create a modern and vibrant residential community
Today it is a thrill to see the buildings well settled on the site; the happy history of re-sale values at the RailYards has shown an international acceptance of this bright and vital community. People have realized that living at the RailYards brings a whole new way of life.
Chris Le Fevre Meet our team
The Creatives Behind The RailYards
Le Fevre & Company Team Members
The Railyards Development Inc. and CIBC are working to bring you one step closer to homeownership!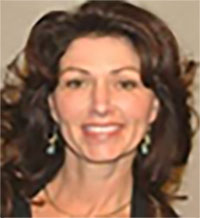 Mrs. Cindy Robbeson and her experienced team of professionals are committed to a streamlined mortgage approval process and will work hard on your behalf to obtain firm approval commitments.
Just a few of the offerings provided with your CIBC mortgage:
Legal fees covered up to $1,000
Paid property appraisal
Up to $3,000 cash back (some restrictions apply)
Preferred Rates, and Rate Holds up to completion in 2023
Firm, full approvals within 3 to 7 days (oac)
For more information, please contact Cindy seven days a week.
Cindy Robbeson| Mobile Mortgage Advisor & Builder Specialist | Mobile Advice | Head Office 600-400 Burrard ST. Vancouver, B.C. V6H 1G1 | Cell: 250-878-3507 | Toll Free: 1-855-656-2538 | Cindy.robbeson@CIBC.com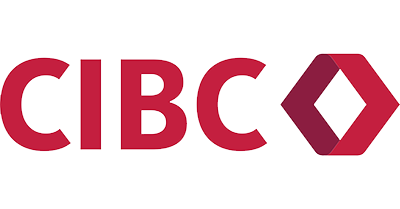 The RailYards
Development Timeline
2004
Townhomes

Phase I
Sold Out
Our first townhomes and the start of The RailYards.
2006
90

Regatta Landing
Sold Out
Our first condominium building at The RailYards.
2007
80

Regatta Landing
Sold Out
Live/work condominiums on the Galloping Goose.
2009
Townhomes Phase II
Sold Out
The first of our waterfront townhomes.
2011
Gateway
Sold Out
Studio, 1 & 2 bedroom condominiums.
2012
Harbour Homes I
Sold Out
Waterfront 2 bedroom townhomes.
2012
Bond's Landing I
Sold Out
Studio, 1 & 2 bedroom condominiums.
2013
Harbour Homes I.I
Sold Out
Waterfront 2 bedroom townhomes.
2014
Bond's Landing II
Sold Out
Studio, 1 & 2 bedroom condominiums.
2015
Harbour Homes II
Sold Out
Waterfront 2 bedroom townhomes.
2016
Bond's Landing III
Sold Out
Studio, 1 & 2 bedroom condominiums.
2017
Horizon I
Sold Out
Studio, 1 & 2 bedroom condominiums.
2018
Townhomes
Sold Out
Modern 2 bedroom + den townhomes.
2019
Horizon II
Sold Out
1, 2 & 2 bedroom + den condominiums.
2021
757 Condos
Now Selling
Studio & 2 bedroom condominiums.
2021
Skyhomes
Now Selling
2 bedroom 4 level waterfront Skyhomes.
Established 2001
Now Selling - The final two buildings at The RailYards
Some 20 years in the making, The RailYards development is nearing completion. This is your last opportunity to participate in this exciting, master planned waterfront community.
A proven track record of long term success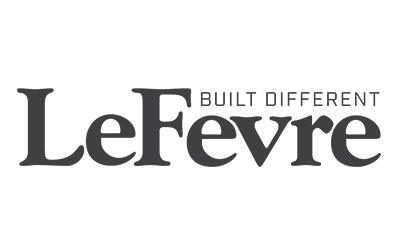 Built Different
To date, we've built hundreds of homes in communities throughout British Columbia. Along the way, we've gained a solid reputation for quality and design that exceeds the ordinary. Together with a loyal team of contractors, trades and architects who help us achieve the highest level of standards we continue to bring unique and creative solutions to building housing for the new era.
Let's discuss how we can help you secure your home at The RailYards
Get in touch with our team